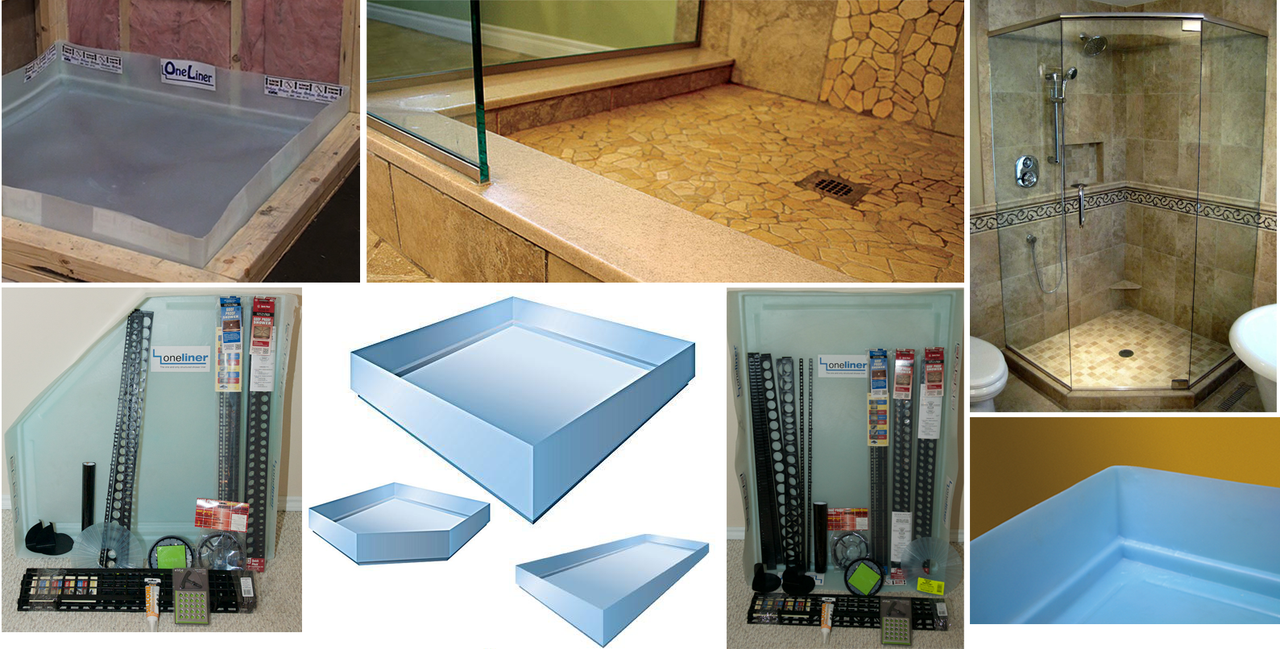 OneLiner Shower Waterproofing Kits
The one and only structured shower pan liner the OneLiner, by Dix Systems, is seamless, has no folds, and is thoroughly tested during manufacturing to ensure it is 100% waterproof against any type of leaks. Our shower pan liners are prefabricated with 7 inch structured walls (may vary within one eighth of an inch), which removes the necessity of including any type of backing between the shower wall studs.
Not the size you are looking for? Request custom OneLiner quote.