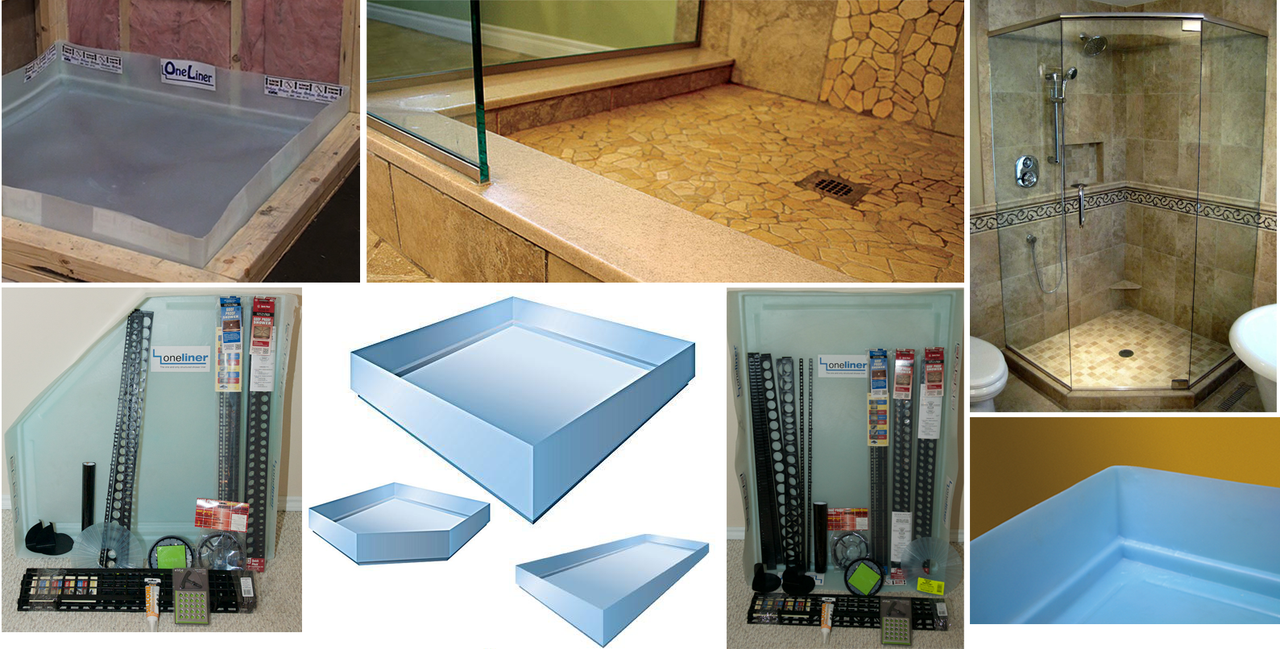 OneLiner Shower Pan Waterproofing Kits
The OneLiner

shower pan waterproofing kits

by Dix Systems
Is seamless, has no folds, and is thoroughly tested during manufacturing to ensure it is 100% waterproof against any type of leaks. Our shower pan liners are prefabricated with 7 inch structured walls (may vary within one eighth of an inch), which removes the necessity of including any type of backing between the shower wall studs.
Compared to the traditional PVC liner this is a pre formed rectangular, square and neo angle shower pan liner. The translucent heavy duty polyethylene for easy drain location, made from recycled product made in Canada.
Add the complete kit
We have put our OneLiner with the engineered slope system to make proper installation a snap, while still getting the proper slope for drainage. Easy reliable, quick waterproofing for your tile shower with mortar base.
When installing
It is recommended that you do a thin pre-pitch on the sub floor underneath any liner, and have a thicker mortar bed in the liner for the tile to sit on. The pre-pitch will guarantee that any water coming through grout joints into the mortar bed and liner will still find it's way to the drain. This helps to eliminate any standing water which can cause mold and mildew issues in the shower. When installing against 3 stacked 2x4s for the curb, wrap framing with Bituthene Curb Seal to guarantee a leak proof curb.
*Unlike other Pre-Formed shower pan liners that have a fixed drain location, our prefabricated Shower Pan Liner is made with a unique translucent plastic material that allows you to determine the location of the drain and/or use your existing drain and drain location.
Not the size you are looking for?
Request custom OneLiner quote.